2018-2019 School Supply List Three-ring Binder Loose-Leaf Notebook Paper Pens, Pencils (suggest mechanical),Erasers and Highlighters4- packs of Post-it NotesColored Pencils 4- Glue Sticks 2- Pads of ¼ inch Graph PaperTwo boxes of Kleenex Give to Advisory teacher4- Composition Notebooks4- Rol...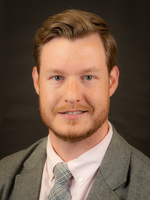 Welcome to Ramay! I am excited to serve our community in the capacity of Assistant Principal here at Ramay Jr. High. I have been privileged to teach and coach within the building during my career and it truly is an honor to step back into the building in this role. Jr. High is such a critical time in a student's life as independence and inquiry blend to create a uni...
Ramay Pride really runs deep today....! What a great day celebrating our recognition as a Diamond School to Watch. Many thanks to all those that helped us achieve this recognition. Special thanks to our student emcee's, McKenzie & Solomon and our fantastic Ramay alumni that came back to speak: Tré, Alexis, Naomi & Ty. #rprd...