EDIT MAIN
Electric Vehicle Racing Team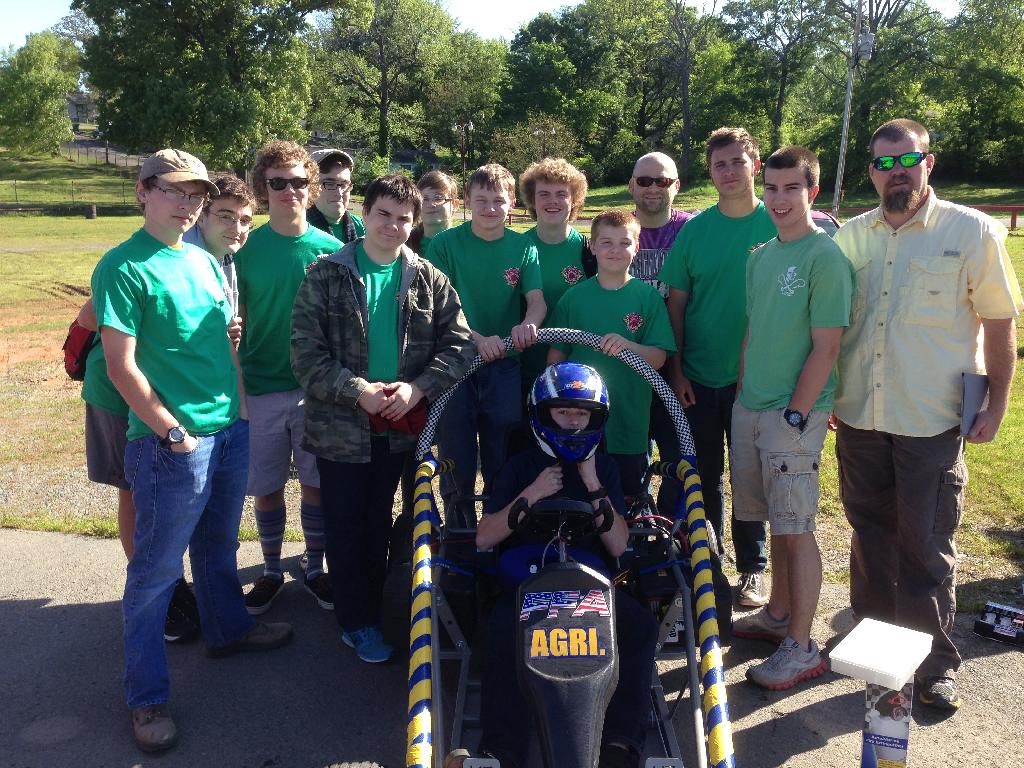 Electric Vehicle Rally
The Electric Vehicle Rally is fun for everyone.
Students from Ramay, Woodland and Fayetteville High School compete in an all-out race to see who is the bests.
Students spend a lot of time making sure that their car is ready to be at competition. First students must make sure that the car meets all the safety requirements and that it follows the official rules governing the competition. Next students spend time getting their car in top shape for the race. Finally drivers and pit crews are chosen and trained in both the endurance section of the race and also the fastest qualifying time. While the pit crews are getting the car ready, drivers and others are preparing for the quiz bowl, focusing on Electrical/Electronic questions.